It's SHARE YOUR WORLD TIME AGAIN!
Share Your World is the weekly blog challenge where our hostess Cee asks five questions. IN answering them we, her contributors, share our world.
You can join in the fun by clicking the underlined link above.
Here are her questions and my answers.
Does your first or middle name have any significance (or were you named after another family member)?
My middle name is Elon. It is a family name stretching back to at least the revolution and apparently was a middle name even further back because there are lots of _____________ Elon Lillies throughout the world.
Music or silence while working?
I like to have soft instrumental music playing in the background while I am writing.
Lately Dappytkeys has been my goto.
If you had a special place for your three most special possessions (not including photos, electronics, people or animals), what would they be?
my electronic piano (which is currently in my office)
My Great Great Aunt's tea set (which is also currently at my office)
My llama (which I currently don't own but who doesn't want a llama…or a pushmepullyou)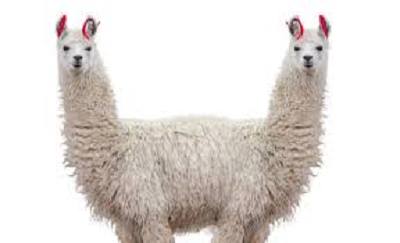 Okay yes these are animals but I couldn't resist. I suppose if I had to choose an innanimate object that goes along with the llama I would say my spinning wheel which I also don't own or know how to use, but if I had a llama I might learn.
🙂
The Never List: What are things you know you never will do?
I will never truly die. This body may fade and pass away but I have a new one waiting for me in Heaven.
I will never run out of love for Jesus. He has done so much for me. How can I but praise Him?
Pretty much that is all I can think of. There are a lot of things I would not think of doing but at this point in my life I have learned to never say never because I have gone through a lot of things and done a lot of things I said I would never do.
Optional Bonus question:  What are you grateful for from last week, and what are you looking
forward to in the week coming up? 
I am grateful that I got to see Beauty and the Beast. What a great movie! And this week I am just having a lot of fun working on the book.