What do you know! I am right on time for SHARING MY WORLD THIS WEEK!
This is the challenge where Melanie (the hostess) shares weekly questions geared to help us all reveal a little bit of how we live and think. Here are her questions for the week and my answers:
I asked this on an award thingie I was nominated for, and I got such interesting responses, I thought I'd ask it on Share Your World too: Do you have a favorite kind of tree
I love black locust trees. They are so fragrant in the early summer.
What bridges are you happy you burned
I am happy I burned my bridges to the business world and entered the ministry. That said, I am aware that most bridges can be rebuilt should one really desire it.
Would you sacrifice yourself (die) for a stranger?
I don't think any of us truly knows the answer to this question. In the moment? Stirred by a cause or a story? I don't know. I think I might have the courage to do so if I had time to ponder the stranger's plight, but would it be instinctive ( like jumping in front of a bus in a moment's time)? I have no idea.
How have your priorities changed since the C-19 virus took over?
My emphasis on the interior life has deepened. My focus on art has grown. My view of money and provision has also greatly shifted. I feel more free now than I have felt in many years.
AND FINALLY:
Please feel free to share your gratitude! During this troubling time, some positive input is sorely needed, so any memes, stories, photos, or anything else you find uplifting is welcome! Please share! Thanks!
I have so enjoyed taking part in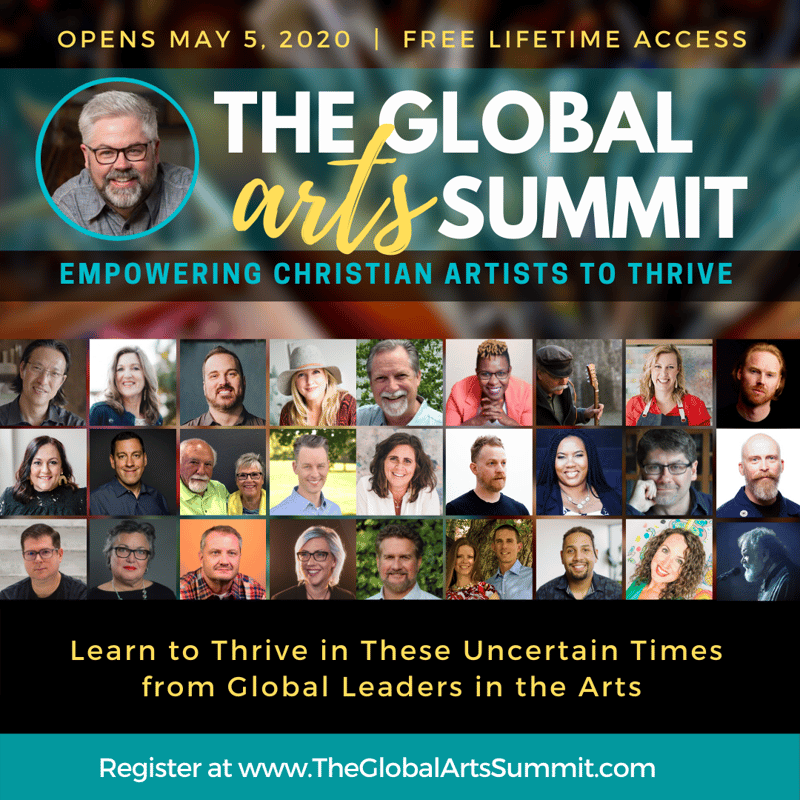 This online Global Arts Summit is absolutely 100% free but registration is required. To register, visit www.TheGlobalArtsSummit.com. When you do, you'll get instant "lifetime" access to the summit resources and you'll be able to view them on your device of choice at a time and place that's convenient for you. If you have any trouble, you can reach out to the email address listed on the summit website.
HERE IS A PIECE FROM ONE OF THE SEMINAR PRESENTERS: